Affiliate Disclosure: We may earn commissions from purchases made through links in this post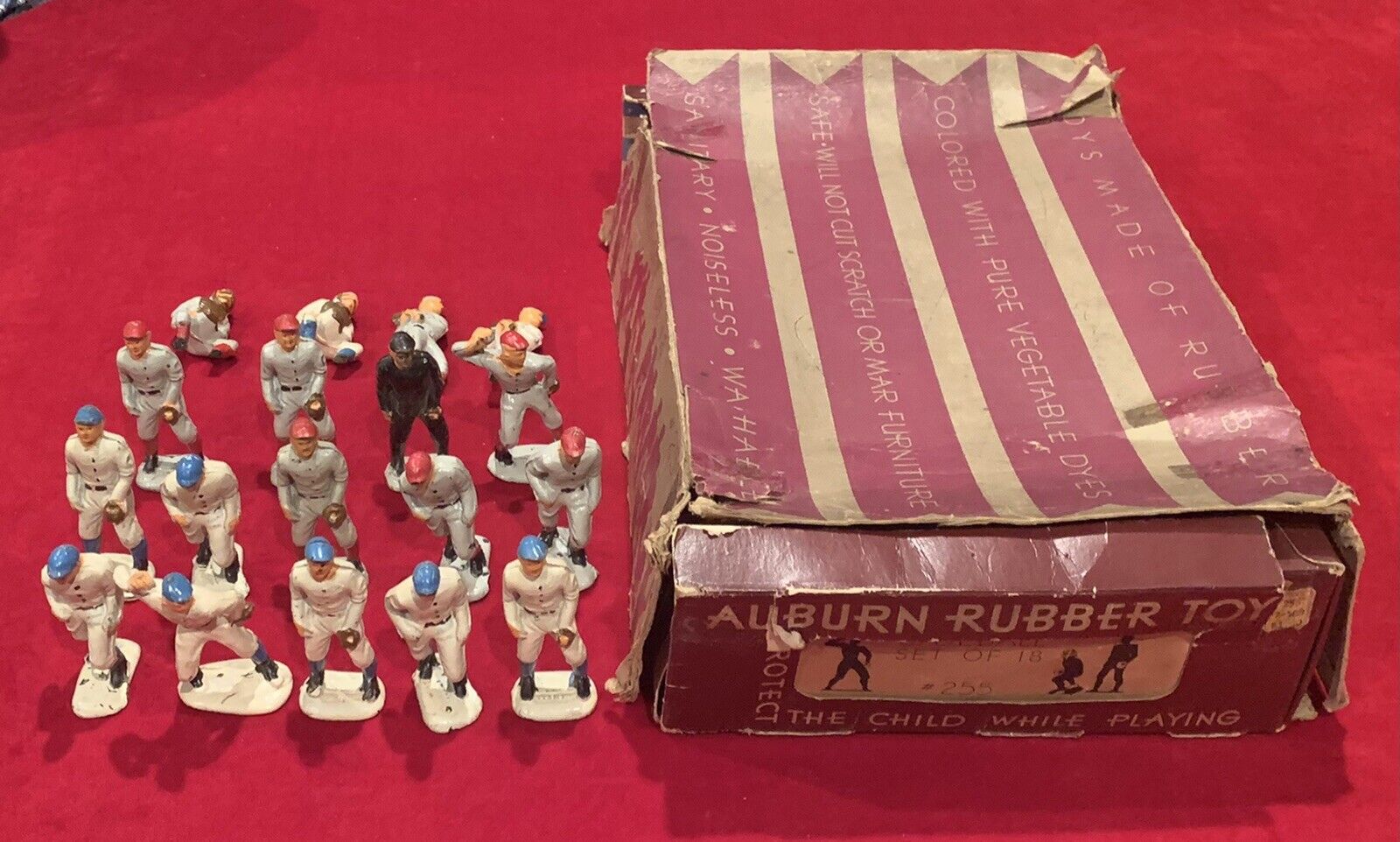 Rare Antique 1930's Set of 18 Auburn Rubber Baseball Players w/ Original Box Old
This listing is a Rare Antique 1930's Set of 18 Auburn Rubber Baseball Players with their original box.
These players are rare in general, but I have never seen their original box before.
The players measure 3 inches for the tallest ones, and the box measures 8.5 by 13.5 inches.
The box has its original $1.00 price tag from a store called Gables in Altoona Pennsylvania.
Four of the players, the 2 catchers and the 2 batters are broken at their ankles and are missing their bases.
The rest are in generally nice condition with some paint wear in areas.
Payment is due with 48 hours of the auction ending.

I automatically and gladly combine shipping on multiple items won.
Thanks for viewing.
Rare Antique 1930's Set of 18 Auburn Rubber Baseball Players w/ Original Box Old