Affiliate Disclosure: We may earn commissions from purchases made through links in this post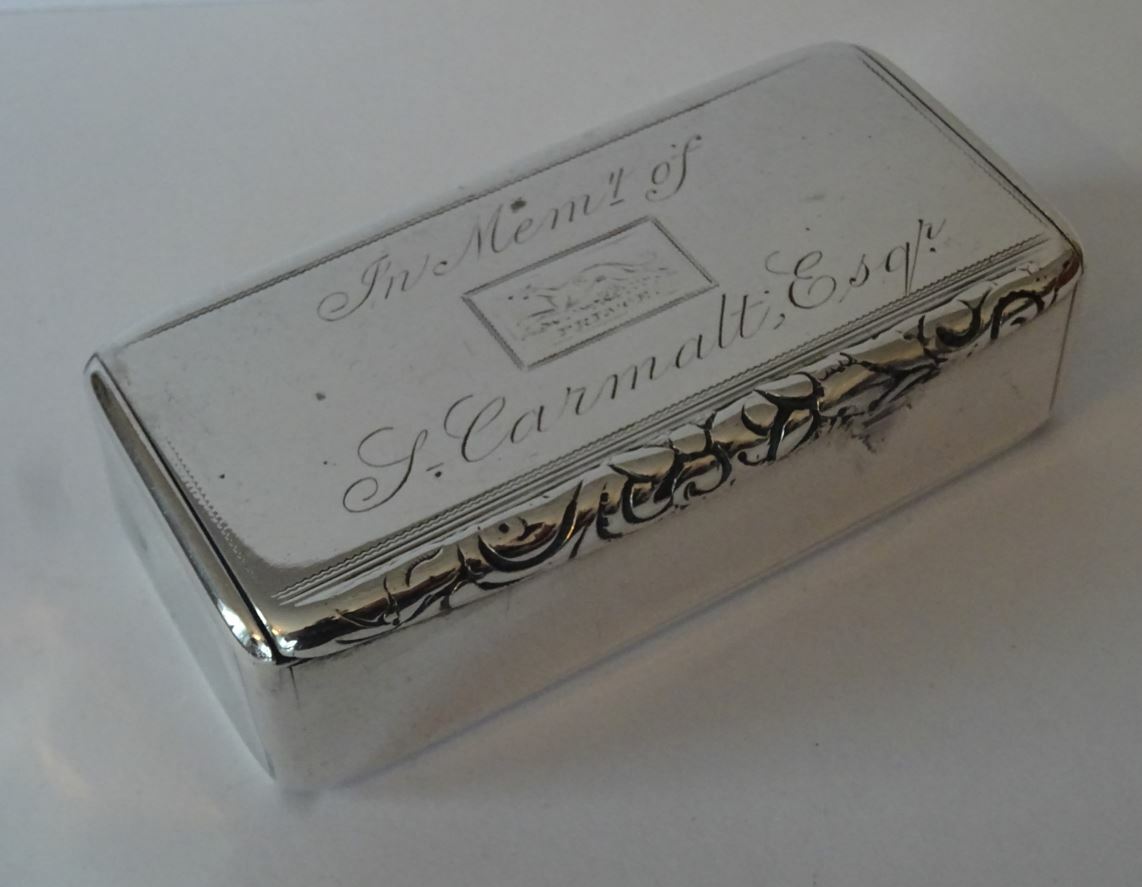 A GOOD, RARE, ANTIQUE, WILLIAM IV, ENGLISH STERLING SILVER TABLE SNUFF BOX c1834
A GOOD, ANTIQUE, WILLIAM IV, ENGLISH STERLING SILVER TABLE SNUFF BOX c1834, 
Antique, William IV, English Silver Table Snuff Box made in by Benjamin Smith of London and dating from c1834.
The inside of the base is hallmarked with the maker's mark BS, the Lion Passant Sterling Silver mark, the London Leopard's Head town mark, the Monarch's Head duty mark and date letter "t" for 1834/35.
The lid with a presentation inscription and a central plaque with a greyhound dog named Prince.
The box measures 88mm x 43mm x 20mm. The weight is 114.3g.
The box is in reasonably good condition, however, there are some issues.  There are old solder repairs to the corners (a small hole in one) and some shallow dents, mainly on the underside.  This is reflected in the price.
We always have a good selection of fine quality antique snuff boxes in stock.
Thank you for viewing this listing from deveronjewellers 
We have an interesting stock of antiques and collectables, including pocket watches and wristwatches, jewellery and silver, coins and medals.  Please follow us on social media. 
For more information please click on the link above to my "about me" page.
A GOOD, RARE, ANTIQUE, WILLIAM IV, ENGLISH STERLING SILVER TABLE SNUFF BOX c1834